Sponsor a Child's Education in Argentina With OGA
Luena Foundation is proud to announce an alliance with OGA (Old Grads Michael Ham), an Argentinean non-profit that has been working with underprivileged children in the outskirts of Buenos Aires (Villa Martelli) since 1935. Through three separate programs, OGA provides educational, psychological and emotional support to more than 175 children. OGA offers infants, children, young adults and their families a community environment, a place of care, support and nurture where kids in an at-risk community receive support throughout their school years as well as tools to develop their social and emotional skills.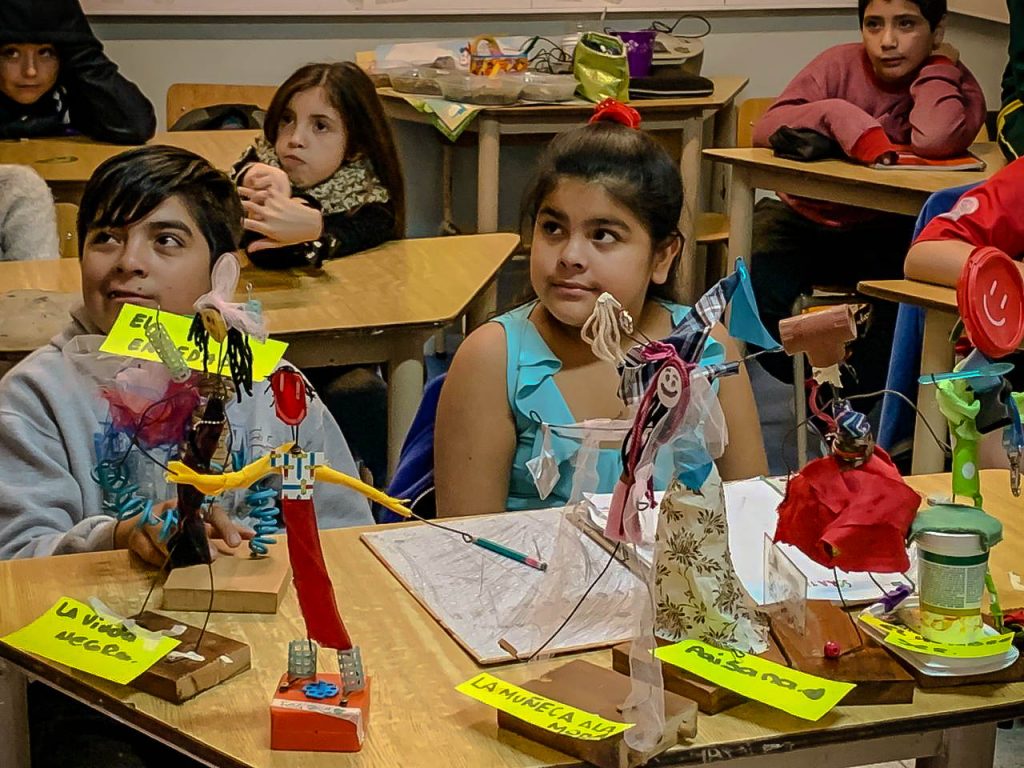 "We believe in education as the fundamental engine of change and promotion of the child, an essential tool for an individual's full development. By strengthening the child through their education, we generate opportunities in the community. OGA encourages each child to become an active participant in their own lives."
OGA and the Luena Foundation currently seek financial sponsors for several of the children that attend OGA's programs.
Your contribution provides a child with:
Preschool Education (ages 3 to 6 years) OGA provides full-day schooling for 75 local children which enables their parents to work full-time jobs. The children also participate in educational and recreational outings and receive community support for their family. OGA cares especially for children with special needs or with learning and emotional difficulties.
After-School Assistance (ages 6 to 17 years) OGA provides 65 kids with educational and emotional support throughout their entire school stage. They attend class every afternoon at the CENTRO MADRE MARÄ JOSË where they receive personalized attention, help with their learning difficulties, psychological support and emotional care. Children with special needs are most welcome. OGA uses varied approaches to teaching: sports, roleplaying, board games, workshops and special projects designed for their specific needs and contexts. Students receive support throughout their school years as well as tools to develop their social and emotional skills.
Youth Program and Labor Insertion (ages 16-21 years) OGA works with 30 young adults who attend their tutoring program for teenagers, where they offer personalized support during this especially trying stage for youngsters facing difficult living/social situations. Kids enroll in a 3 year program and participate in different activities designed to promote values and self-growth. OGA's aim is to generate opportunities so that each young person can fulfill their potential and help their community.
If you are interested in sponsoring a child, please contact us here and we will put you in touch with their administration.
Together, we can make a difference one child at a time.