Luena Foundation & COREDA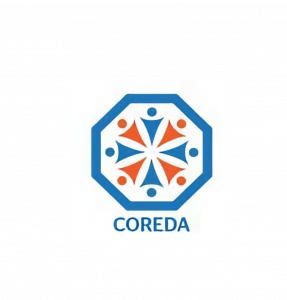 COREDA is a nonprofit organization registered in Cameroon with the mission to bring transformational change to abandoned children, orphans, windows and disadvantaged indigenous and marginalized forest communities in the South West Region of Cameroon.
Tiko Community Primary School School Desks Desks & Critical Security Upgrade 
Project: Provisioning of Desks & Implementation of a Critical Security Upgrade for Students at Tiko Community Primary School
Location: Tiko Primary School, Fako Division, South West Region of Cameroon
Tiko municipality has remained one of the biggest semi-urban fringes in the Atlantic costal lowland and it is an agro-industrial community with people from different backgrounds and ethnic groups who converged to work as subsistence laborers.
Most of the workers live in camps and current conditions have perpetrated high level of vulnerability as children and their parents grow up in small tight houses often sharing rooms and beds. One single toilet and bath is used by over a hundred people living in the same camp. Many families resort to open defecation in nearby bushes and in small flowing streams that meander through the municipality. The temperate climatic condition also favors the breading of mosquitoes, making malaria and other diseases associated with poor hygiene and sanitation highly prevalent. The rate of HIV/AIDS in the community is also alarming ranked first by current national statistics; a situation that has compelled government to set up multiple treatment centers and deploy many social workers to remedy the situation. Many children in the community are orphaned as a result of the HIV/AIDS pandemic that has taken the life of either one of their parents or both. Intensive agro-industrial labour in corporation with minimal wages has rendered the masses impoverished. The situation has been worsened by the escalated crisis that crippled the nation. Since the beginning of the COVID-19 pandemic, workers have gone without their full salaries and living conditions have deteriorated. Tiko now has many street children and even adults then ever begging for bread. Many children have sacrificed their education to fend for themselves while a cross section of the population live on less than a dollar a day.
After successfully raising a school building in 2020, COREDA teamed up with Luena Foundation to enhance the capacity of the new school in order to accommodate many more children in the coming school year. Our project aimed at ensuring a conducive learning environment at the new school by providing classroom furniture – desks and tables for learners and teachers. The project benefited at least 200 children, many of whom are displaced by the ongoing war in the North West and South West Regions of Cameroon.
In addition, our donation of $3,850 was used to implement a critical security upgrade at the Tiko Community School.  The school construction was lacking: 1) security banisters on the second and third floor, and 2) a security handrail in the stairwells.  The director of the school was unable to fully enroll the school for lack of appropriate security measures.  Classrooms on the second floor could not be accessed due to the likelihood that children could fall and suffer severe injuries in both unsecured areas.