Luena Foundation & See Them Grow Foundation
See Them Grow Foundation seeks to improve the quality of life of this generation of Ugandans through sensitization, provision of quality education services, and empowerment of communities.
GRANT COLLABORATION: The Luuka Youth Apprenticeship Project 
Our collaboration with See Them Grow Foundation (STGF) aims to increase employment and earnings opportunities for over 700 targeted teenage mothers, PWDs & youths in Luuka District, Eastern Uganda through informal technical skills training and business support services. The Project targets youths aged 13 to 35 years; 40% male while 60% female from 7 sub counties of Luuka and the neighboring Districts. STGF will partner with local business enterprises to offer an apprenticeship Programme for at least 700 targeted young people in several areas of vocational training and business support, including: automotive mechanics, animal and livestock management, tailoring/ fashion and design, metal fabrication/ welding, hair dressing/ cosmetology, catering & confectionary, sustainable agriculture, brick laying/masonry, arts/ crafts and carpentry/joinery. 
Location: Luuka District, Busoga sub-district, Eastern Uganda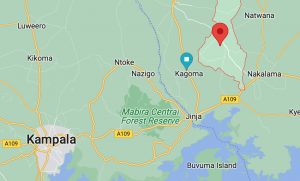 Uganda is struggling with the challenges arising from the COVID-19 pandemic. Markets have shut down, the economy has stalled, prices for household goods have surged and rampant unemployment has left households struggling to fend for their families. Schools that had been safe spaces for girls were closed for two years since its onset in efforts to curtail disease spread.  All these stresses have resulted in a surge in adolescent pregnancy. According to a UNFPA report on teenage pregnancy in Uganda during and post Covid-19 lockdown Eastern Uganda (Busoga) had the highest reported cases with Luuka district alone reporting more than 600 cases. In only Buliisa district, teenage pregnancy stands between 25-30% of all adolescent girls. 
Children (both girls and boys) in Luuka work at least 12 hours a day for seven days a week.  These children are paid less than 3,500 shillings per day ($1) even though nearly half worked at least 12 hours a day. Some girls have resorted to transactional sex for survival, and some have gotten married at an early age.
Luena Foundation's collaboration with STGF is focused on:
the development of a vocational training center that will focus on teenage mothers, youths and PWDs in Luuka district. The project addresses the skills mismatch of youth by engaging training providers and private sector employers to offer training and work experience to targeted youth, most especially teenage mothers.
the development of an international standard-size football (soccer) field at at STGF's Luuka campus for children and youth participating in STGF's affiliated programs (vocational training, primary school).
Both projects aim to achieve the following outcomes:
reduce the rate of teenage pregnancies
reduce the number of children abandoning school to work on nearby clandestine sugarcane plantations
provide vocational trade skills to youth who will not return to school following the pandemic-related shutdowns
sensitize participating youth in anti-GBV, family planning, and gender equality through training seminars